Experts in Commercial Stone & Tile Work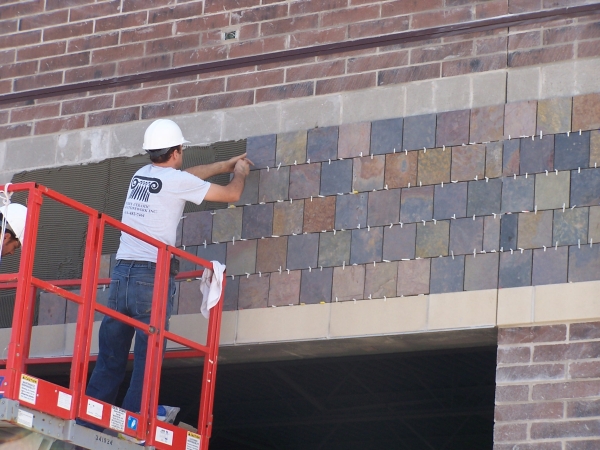 About 60% of our business comes from commercial projects. Apart from our workmanship, the time span in which we complete our projects has been highly praised by our customers. We may bring one, two, or five and six crews to a project site, as long as there is enough working space. We have the latest tools and machinery to complete just about any task that relates to the tile business. We can pick up and deliver the materials for little or no charge, or we can supply the needed materials and labor as needed. We can make it work, on schedule, on budget.
We work with a number of wholesale and retail stores, builders, and general contractors. It's all because our prices are competitive and our work quality is excellent. Whether you are building five houses a year or one hundred condo units on a site, our dedication for superior quality and best price is unchanged.
Visit our Project Gallery to see the work we've done for businesses in the area.